Photo: @artbyhybrid
Coffee Industry Takes a Stand Against Racism
In June, amid the national—and international—protests against systemic racial injustice following the deaths of George Floyd, Breonna Taylor, Ahmaud Arbery, and others, BD Imports cofounder and president Phyllis Johnson issued an open letter to the U.S. coffee industry.
Her message was raw and clear: "Racism and police brutality towards Black Americans are our reality. We cannot wish it away; nor can we continue to avoid the necessary work required to build a more equitable and just society," she wrote.
Johnson, a longtime supporter of women's equity within the global coffee industry, urged her colleagues to now turn their attention to issues of race equality. "NOW is our opportunity for building partnerships to combat racism," she continued, before signing off with a call for others to join her.
After issuing the letter, Johnson founded the new Coffee Coalition for Racial Equity, or CCRE, which officially launched in October.
"When you're focused on the survival of a business, what happens is, sustainability issues and racial equity issues can sometimes get sidelined," she says. "I realized there needed to be an organization whose mission was focused solely on [racial justice in the coffee industry] all day, every day."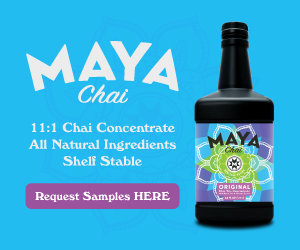 With a board of 16 members from Kenya, Rwanda, Brazil, Canada, the U.S., and more, representing everything from small coffee entrepreneurs to larger industry players, CCRE's leadership is intentionally diverse. (After reading her open letter, many CCRE board members reached out to Johnson to ask how they could help.)
"Our board looks how it should look to be representative of a global issue," says Johnson.
The coalition intends to address the role that race has played in the coffee industry head on.
"As an industry, it's sometimes hard for us to face how racial inequality completely follows the line of how coffee is traded and where the biggest value ends up," she says. "It's hard for us to accept that, but it's as true as true can be."
One of CCRE's first priorities is building new pathways for Black people to join the industry—including, for example, through mentorships and entrepreneurial program partnerships with students at historically Black colleges and universities.
The group also hopes to help reframe coffee history to "present it in a way that offers empowerment and respect to people who have never been given real respect for their contributions to the industry," says Johnson. "[In the past] we have given respect to the colonizers and missionaries who carried the bean from here or there, but CCRE will embrace a history of coffee that recognizes the people, the growers and farmers, who were the most vulnerable—yet also most important part—of its story."
Working Toward Equity
Since tens of thousands of protestors took to the streets this summer, coffee businesses like California-based Bird Rock Coffee Roasters and Kansas-based PT's Coffee Roasting Co., along with many others across the U.S., have publicly pledged to take a stand against racism and work toward greater social equity.
"Racism, racial injustice and discrimination have absolutely no place in our society or our company," Bird Rock Coffee Roasters posted on the new "Anti-Racism" tab of its website, which also notes a commitment to "equality, justice and treating each other with dignity and respect."
In New York, Brooklyn Roasting Company is taking this mission to heart as well.
There, founder Jim Munson has recently partnered with syndicated radio host Angela Yee and Brew 112, Brooklyn Roasting Company's new coffee start-up run by people of color, to launch CUP (Coffee Uplifts People), a new coffee line that promotes equity, inclusion, and diversity.
A percentage of proceeds from sales of the new line will go to Angela Yee's nonprofit, WellRead.org, to help support voter registration and voter awareness initiatives in advance of the upcoming presidential election. Helping give voice to BIPOC voters is the collaboration's first goal, but as the partnership continues, Munson hopes it will help "empower the development of new Black- and women-owned coffee businesses," he says.
"In the wake of the enlightenment that's happening now to recognize the disparities and inequalities and prejudices that have historically singled out people of color, we wanted to partner and help in an effort to erase some of those inequalities and inequities," he adds.
While plans for the establishment of Brew 112 are still being developed (the start-up's name is a nod to the Brooklyn zip code starter 112), Munson hopes the new venture may have storefront space by next year. In the meantime, Brooklyn Roasting Company has been hosting a series of Tuesday pop-up events at its cafés where Brooklyn-based businesses owned by people of color can share their products. Recent attendees include Flatbush Granola Company, Shaquanda's Hot Pepper Sauce, Sofia & Grace Cookie Co., Island Pops, and The Bakery on Bergen.
"It's products that pair well with coffees, but it also seeks to put the spotlight on businesses that have been disenfranchised," says Munson.
In the midst of the COVID-19 pandemic, while Brooklyn Roasting Company is still only operating at 25% dine-in capacity due to social distancing guidelines, making connections with nearby BIPOC-owned businesses to arrange the pop-up partnerships has required some intentionality. But Munson feels the effort has been worth it.
"This work is important and it's ambitious," he says. "We're trying to accept the challenge that's floating in the air around the country to address critical issues of race and inequality by working directly with people in the Black- and minority-owned businesses community."