This article is sponsored by our partners at NitroBrew.
To say that nitro coffee is taking off might be the understatement of the year. With a 904% menu increase over the last four years, it's fast becoming one of the trendiest drinks around. Cafes across the nation are adding nitro options to their cold brew lineup, and with such a steady increase, we think nitro drinks are here to stay.
But there's a lot more to nitro than cold brew.
Although they generally end up in the cold brew section of the menu, there are so many fun and exciting ways to craft genuinely amazing drinks with nitro. Here are 15 unique nitro-based drink recipes that cafes, restaurants, and cocktail bars are using, along with tips on how to get creative with nitro infusion from coffee experts across the globe.
The Everyman is a cooling cocktail based around a nitro-infused cold brew made with a washed African coffee. This year, Klatch is using a blend called Lion's Pride, featuring coffees from Kenya and Ethiopia with notes of lemon, heirloom tomato, and pear. To make this drink, just add the juice from half a lime and a dash of peach nectar—and you're good to go.
"Using nitro allows you to play with bolder combinations and smooths the flavors out, creating a more harmonious taste," says Heather Perry, co-founder of Klatch Coffee. "Nitro creates a symphony instead of just hearing the individual notes."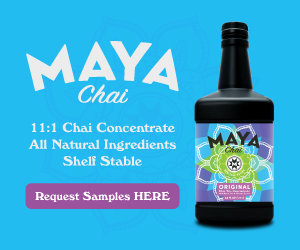 The Everyman utilizes the power of nitro by marrying together the big, intense flavors from the coffee seamlessly with the acidity of the lime and fruitiness of the peach nectar. The result is a drink with a creamy body and mouthfeel that's perfect for hot days and long summers.
The good people at Coffee & Water Lab were kind enough to suggest three of their favorite nitro recipes.
Each of their nitro-infused drinks starts with a cold brew base made with a single-origin medium roast coffee from Guatemala. Coffee & Water Lab brew theirs with alkaline water to bring out honey, cherry, and hazelnut notes.
Next, the cold brew goes through their nitro brewing equipment, giving the cold brew a buttery mouthfeel that might remind you of a pint of Guinness. Once the base is ready, you try one of their three nitro-based recipes.
First up is the Vietnamese Nitro Cold Brew: add a shot of espresso and some thickened condensed milk to craft this decadent drink.
3. Orange Cream Nitro
Coffee & Water Lab's second offering is their Orange Cream Nitro drink.
Follow the steps above, then add vanilla extract, orange syrup, and half and half. Top it with orange zest, and you're done. Coffee & Water also offers patrons the option to turn any of their cold brew drinks into floats by adding two scoops of vanilla ice cream.
4. Maple Nitro Cold Brew
Their final offering is the delectable Maple Nitro Cold Brew.
After following the base recipe, add some real maple syrup, plus two hefty scoops of vanilla ice cream.
These nitro-infused recipes are decadent and unctuous but still easy to drink and accessible. Each of Coffee & Water's recipes takes classic coffee flavor pairings and, with the addition of nitro, turns them up to 11. Plus, the drinks come pre-chilled, saving on ice cubes, which can be a scarce resource for many shops during the hot summer months.
5. Coffee 2.0 | No. 34 (Tokki Bar)
Our next trio of recipes comes from Tokki Bar, a cafe-bar concept in Seoul operated by Tokki Soju—the first American-based soju brand. Soju is a Korean spirit usually brewed from rice or sweet potatoes.
First up: their Coffee Cocktail or Coffee 2.0.
Combining nitro with ingredients like soju, pomegranate juice, and caramel syrup, the Coffee Cocktail is sweet and bright—plus, seeing the delectable concoction getting nitro-ed up right in front of you adds to the performance aspect of serving the drink. Tokki Bar uses a single-serve NitroBrew machine for their cocktails, which makes drinks one at a time so consumers can watch as their cocktail is being built and nitro-ed on the spot.
"For us, drinks are all about aroma, taste, temperature, and texture," says Diane Kang of Tokki Soju. "Using nitro takes care of texture in a very eco-friendly way. Instead of using a cocktail shaker, we pour the drink into the NitroBrew with an ice cube [to achieve a nice, aerated texture]." Tokki Bar's NitroBrew Single Serve system captures nitrogen from the air (did you know our air is 78% nitrogen?) and uses that for nitro-infusion instead of cartridges you might see with CO2 canisters and other nitro products. "What's great about the NitroBrew is that no canisters are left lying around after using it."
6. Lychee | No. 30
The secret to getting creative with your nitro drinks is to experiment. If you have a license to serve alcohol, spirits can open up new ingredients and options to riff on, like Tokki Bar's Lychee Cocktail.
With a unique oolong gin base, the Lychee No. 30 is mixed with lychee syrup, citrus stock (a liquid made from spent citrus fruits), milk, and coconut cream to balance the sweet fruit flavors with exciting acidic notes.
7. Curry Cocktail | No. 24
"Not all of our cocktails use nitro," said Kang, "but one of the cocktails we designed specifically for nitro is our Curry Cocktail. It is basically a riff on a Thai green curry with our Sonbi Gin that we clarify by introducing acid into coconut milk and straining it. Then we use the Nitro Brew to add a fluffy, smooth texture to the drink."
Tokki Bar made a curry cordial for this recipe out of lemongrass, ginger, lime, and curry powder. They mixed it with milk and coconut cream to give it a creamy consistency and blended it with their signature gin in their single-serve NitroBrew.
The drink is surprisingly savory and complex, with a kick at the end from the cordial syrup but balanced out by the NitroBrew. It's remarkably delicious and eminently creative.
An Arnold Palmer is a refreshing combination of iced tea and lemonade. The following recipe was crafted by Erika Vonie and initially featured on Prima Coffee Equipment's website.
The recipe starts by brewing hot Darjeeling tea, then cooling it down in a fridge. Afterward, mix the cold tea with the juice of two lemons, 50 grams of simple syrup, and two drops of lavender extract.
Pour the mixture into your NitroBrew system and shake for a few minutes. Let it chill in the fridge, and you're ready to taste a unique nitro-infused twist on a classic drink.
Looking for a refreshing summer cocktail that pairs well with light snacks or pasta dishes? Consider the Gin Basil Smash, inspired by Difford's Guide.
Take basil syrup, gin, cream, and bitters, then blend it in your NitroBrew system for a refreshing, herby cocktail with subtle notes of anise and clove.
10. Nitro Old Fashioned (Verve Coffee)
An Old Fashioned cocktail is traditionally made with sugar, bitters, water, and whiskey and often garnished with a slice of orange.
To make a nitro-infused version of this never-out-of-style drink, follow your favorite Old Fashioned recipe as usual and strain your concoction into a nitro system (there are many to choose from at NitroBrew). Afterward, shake for a couple of minutes, and pour the cocktail into a chilled glass.
Verve Coffee makes an Old Fashioned variation containing cold brew coffee, which pairs excellently with whiskey to produce an aromatic blend of nutty, fruity, and malty notes.
Sounds simple—and it is.
You can make endless versions of this drink, but at Ceremony Coffee in Annapolis, Maryland, they make it by whipping up a batch of nitro cold brew and adding chocolate and cream for a mouth-watering combination.
Top it off with a bit of cinnamon or nutmeg to make it taste like Christmas—you could even top it with marshmallows if you're feeling creative. The Nitro Chocolate Milk also works well with other types of milk, particularly oat milk.
Cascara is Spanish for husk—referring to the husk of a coffee cherry that is usually thrown away. Cascara can be dried and brewed as a kind of tea.
We were inspired by Nossa Familia Coffee's cascara iced tea, which they made by French pressing the cascara husks, but we think this would work well on nitro. A batch of nitro-infused cascara cold brew would be a great option—plus help reduce wastage along the coffee supply chain.
Masala chai refers to a tea beverage originating in India made with black tea and a blend of spices like ginger, cardamom, cinnamon, and star anise (the word 'chai' by itself simply means tea). As in previous recipes, use a high-quality tea and a good blend of spices.
Blue Star Donuts + Coffee in Portland makes a nitro Masala chai with ginger, cassia, black pepper, cardamom, and vanilla bean. Mix the Masala blend with any milk base you want to make it a latte.
Pennsylvania's Fortuitea Cafe has nitro ambitions that spread across their whole drink menu. "The way we use our NitroBrew Tabletop system is on a per-drink basis," Benjamyn Hirsh told us. "So people can actually make any combination of our 50+ coffees and 80+ teas to fit their individual needs."
One of their top nitro offerings is their Nitro S'mores Coffee, made with iced coffee, marshmallow, smoke, and chocolate syrups and infused with the tabletop nitro system. Fortuitea then tops the drink with graham cracker crumbs. "The added smoothness provided by the nitro really takes this drink to new levels."
15. Nitro Lavender Rosemary Iced Tea
"To contrast the heaviness of the S'mores latte, we decided to do a lighter tea nitro blend," continued Hirsh. The team landed on their lavender iced tea as the base drink, then layered in additional aromatics and sweetness.
This drink featured iced lavender tea, rosemary syrup, vanilla syrup, and fresh lavender and rosemary garnish. "It's a truly smooth and almost creamy tea that makes the taste buds tingle."
Get Creative With Nitro Coffee, Tea, And All Kinds Of Infusion In Your Cafe
Don't let this list limit your creativity. We reached out to nitro experts and bar owners for tips and tricks about integrating nitro into their menus and businesses.
David Pitman from Cold Brew Bar in Atlanta told Fresh Cup: "The number one tip I can provide is to experiment and receive feedback. Experiment with different beverages, temperatures, and ingredients, run LTOs (limited time offers), and capture customer feedback."
Pitman says that when experimenting with nitro, you have to look for ingredients that are low in acidity and have a naturally occurring sweetness. Think oat milk, matcha, and low-acidity coffee for your base. That tends to give your creations a mouthfeel or sweetness similar to chocolate milk.
You should also consider how you serve nitro-based drinks to emphasize their unique mouthfeel and visual draw. "We serve nitro-infused beverages in Belgian-style beer glasses," said Pitman, "The particular shape of the glass adds to the cascading effect of nitrogen."
Sabitha Tata, COO at NitroBrew, has helped cafes develop nitro drinks for years and suggests that menu designers explore tea-based drinks rather than sticking to coffee. Her favorite flavorings for tea are "blood orange, grapefruit, and fennel."
Not sure if an ingredient can support foam? Tata told us it's easy enough to test out. "Just put the ingredient in a bottle (with water) and shake it a bit. If you see it produces some bubbles, it's very likely foam positive. And nitro will take it to the next level!"
Kang from Tokki Soju puts her faith at the intersection of technology and power. "So much technique in whatever field you're in involves technology nowadays. Knowing what equipment is out there and empowering your team to use those tools creatively is imperative in staying relevant."
The nitro brewing trend isn't going away anytime soon. But it does require the right equipment, technology, and know-how. There are so many creative ways to add nitro-based drinks to your menu, and the tips above show that the possibilities for nitro drinks really are endless.
Are you interested in adding nitro-infused drinks to your menu? Just reach out to NitroBrew, and they'll be happy to help you get started on your nitro journey.