[A]ndy Sprenger built an impressive stockpile of coffee accolades before launching his own roasting operation. A US Aeropress champion and two-time US Brewers Cup champion, Sprenger was also a runner-up in the World Brewers Cup championship, as well as the US Tasters Cup championship. Needless to say, competition flows in his veins, which Sprenger attributes to growing up with older brothers.
Capitalizing on the momentum of a successful competitive run, Sprenger launched Sweet Bloom Coffee Roasters in December 2013. The roastery is nested in a residential area of Lakewood, Colorado, the Denver suburb where Sprenger grew up. Though Sprenger planned to launch the roastery as a wholesale-only operation, pressure from the city zoning committee led him to open a retail café alongside the roastery. The café has been a welcome addition for Lakewood residents, serving as a community hub, and a tasting room for prospective wholesale clients.
This interview has been edited for clarity and space.
How long were you away from Colorado before returning to start Sweet Bloom?
We'd been gone twenty-two years. I went to college in Canada and that's where I met my wife. We got married and moved to Michigan where I became head cook for an environmental institute. We then moved to England for a year where I did theological studies, then to Lebanon for three years to work in environmental conservation—we worked to protect the wetlands in the Bekaa Valley. I love birds, that's my other passion—coffee and birds. I followed that passion and we worked to protect a wetlands that was a really important stopover site for migrating birds between Africa and Europe. When the Iraq War started, things got a little bit less safe for Americans, then got progressively worse and we ended up leaving. We came back to the US and my wife became pregnant around that time, so we decided to start settling back in the States. We moved out to Maryland where the organization we were working for in Lebanon had a base. My wife became an administrator but they had no job for me, so I found a job in coffee thinking that would be just a holdover until I could find a job in conservation.
And then you got sucked in!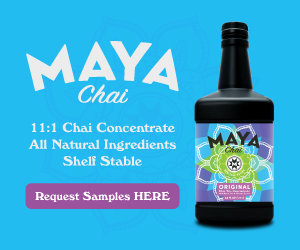 I got sucked in. Fell in love with it, long story short. It became a passion pretty quick and I realized that I maybe had a gift set for sensory skills that helped me. The company where I got a job was then Caffe Pronto, now it's Ceremony Coffee. I came in a year after Vince, my former boss, had started the business, so it was a great opportunity to come in and grow with a business.
What was your position when you came on?
Barista. I started as a barista, then wore a lot of hats. I bagged coffee, I became the delivery driver for a while, anything that was needed. About two-and-a-half years into it, I started to show interest in the roasting side. Vince was doing all the roasting, so once I started taking that over it was a pretty quick transition until I was the head roaster.
When did you get into the competition aspect?
I've always been competitive. I grew up with two really athletic brothers, so anything that suggested competition, I was interested in. So it was like, 'Oh my gosh, there's coffee competitions!' I think probably the first one I competed in was way back in the day when coffee syrups were the rage. It was a Monin contest. I made some crazy coconut chocolate frozen drink. Then I started doing roasting competitions, then the first year they had Tasters Cup I competed in that and I think I took second place. Then I started competing in the Brewers Cup. Fortunately I won it, then won it again that second year. Then the year after that I competed in the Aeropress competition and won that.
You came to win!
Looking back I wonder 'How'd all that happen?' It was a nice way to express my passion. Being stuck on a roaster day in and day out is super mundane at times and very repetitive. I loved it, and I loved the cupping lab, but the competitions were a way for me to express my passion—passion and desire for quality that I had, and we had as a company. But I still look back and just think 'How did that all come about?'
I imagine coming off the competitive circuit with that amount of success helped establish your credibility as a coffee professional.
For sure, it gave me a lot of credibility. I think it helped Ceremony get more recognition and it certainly helped build my name for whenever I would eventually do my own thing. If I didn't have those competition wins I think it would've been a lot harder to get established as a roaster, and start Sweet Bloom.
When did the decision happen to come back and start Sweet Bloom?
It was kind of a combination of 'What's next for me?' and having a strong feeling that we needed to be close to my parents, who live in Colorado, and carrying the momentum from those competitions—all that coming together making me realize, 'We need to move back to Colorado.' We decided to go for it and moved out here in April of 2013. It took us about six months to open the doors.
Were there any major setbacks or surprises in getting the roastery up and running?
We found this space that we're in, and I hadn't planned on doing retail. Then probably three weeks into establishing all the paperwork, the zoning department got in touch and told us we had to do retail if we wanted the space. I couldn't believe it. But we felt pretty strongly that this was the right space for us and decided to move forward. Initially we were just going to do a pour-over bar and keep it super simple. Then I thought about all the people who would walk in and ask for a latte and figured we might as well have an espresso machine.
Looking back, are you glad the zoning committee pressured you to open a retail café?
I think pretty early on we realized it's actually a really good part of our business. It gives us a face to our company, people can see who we are, it's all open so you can see the roasting going on. And even for wholesale customers who might be interested in us, they have a place to visit us and taste our coffees with the proper espresso machines.
That's huge. And you have a place to connect with your hometown
community.
That's something I really loved when I first got into coffee. I fell in love with the community aspect. Now to have it here, to have a busy café and just to hear conversation and people enjoying themselves. We've got a group of guys, that meet every Saturday. We don't serve a lot of pastries so one of the guys brings scones. And every Saturday they're here. Just to have those things happening here, and people doing business meetings, friends hanging out—it's been a great aspect that I'm really glad is part of what Sweet Bloom is.
It seems to fit your experience in coffee. Extending that into your hometown community is a cool, full-circle sort of thing.
Definitely. Coming back, I could've started in Denver proper, or Littleton, or Inglewood, or any of these other suburbs. It was a special part of finding this space—it's the city I grew up in.
Tell me more about how you're bringing in coffee.
Part of our philosophy or our mission is to actually bring producers here to Sweet Bloom. It's been really cool. You write a new business plan and think it's a great idea and hope that it can work someday. If I have money to go and travel to a country, why not use that money to bring a producer here and potentially make a more significant impact? I can go down and talk to a farmer, and come back and tell about my experience and I'm not sure it's that impactful at the end of the day. To be able to have a producer come here—for one, for them to just see where their coffee is being brewed, to see the end result of their hard work. To see the cafés, visit the people who are serving their coffee, and to see that come to fruition. We've done it twice now and my hope is that it's always about fifty-fifty, as much as I'm traveling I'm bringing producers.
—Ellie Bradley is Fresh Cup's editor.