More uses for coffee waste, a turbulent coffee forecast, and hone your coffee skills with the SCA's revamped diploma program. 

'2023 Coffee Barometer Shows Growing Pressure for Sustainable Coffee' – via Daily Coffee News
The 2023 edition of the Coffee Barometer was released on September 14, providing an overview of the current sustainability status of the global coffee industry. The report, written to "[shine] a light on the current state of sustainability within the global coffee sector," describes an industry beset by challenges at every level.
The Coffee Barometer is a report conducted in collaboration with three international nonprofits—Conservation International, Solidaridad and Ethos Agriculture. The 2023 edition is the first report done since 2020 and sounds the alarm on issues such as corporate sustainability, climate change, and new regulations that will impact coffee farmers.
"To transition towards a more sustainable coffee sector, we must engage in substantive activities that go beyond highlighting farm-level production practices," the report states in its introduction. "It is crucial to recognize the interconnectedness between globalization of production, natural resource depletion, and the exploitation of marginalized and impoverished communities. While the sector's total economic value has significantly increased, the benefits seem to be disproportionately concentrated in Europe and North America."
As well as giving a general overview of the industry's sustainability progress (or lack thereof), the report also looks at more recent issues such as the upcoming European Union deforestation regulation, which will ban imports of goods linked to forest destruction, or the increase in multi-stakeholder initiatives involving pre-competitive and private-public collaboration such as the Global Coffee Platform. There's also a new feature, the Coffee Brew Index, which used questionnaires and public data to evaluate the sustainability strategies of 11 of the world's biggest roasters.
The Coffee Barometer is broken up into four main parts, covering topics longtime readers of this newsletter may recognize: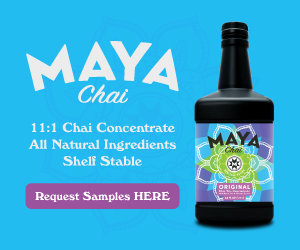 Coffee trade: This section gives an overview of the world coffee trade, including production, consumption, and the ever-present topic of the coffee commodity market. It also looks at the rise in Voluntary Sustainability Standards (VSS) such as Rainforest Alliance and Fairtrade, which "bring the function of coordinating and regulating the sustainability characteristics of global coffee production to the fore." However, the report notes, "there are deeply rooted structural problems that can only be solved with the involvement of all relevant public and private actors, as well as mandatory rules."
Resilient livelihoods: This part looks at issues such as living wage and living income projects and research, which are "finally getting traction on the sector's sustainability agenda." However, "while the coffee sector is increasingly emphasizing the importance of living income and living wage benchmarks, a significant gap persists in terms of comprehensive data for each coffee-producing region. Several in-depth studies are regularly conducted at the country level, however, a comprehensive analysis encompassing all countries is notably absent."
This section also covers climate change and the threats faced by coffee producers: "With climate change, significant portions of land used for coffee cultivation are anticipated to become unsuitable by 2050, particularly for Arabica coffee," the report notes. Therefore, "efforts to ensure sustainable coffee production must consider the preservation and conservation of forests and other ecosystems, recognizing their ecological significance and the potential negative consequences of their conversion into coffee plantations."
Coffee brew index: This is a new part of the Barometer for 2023, an evaluation of the sustainability goals and strategies of some of the biggest coffee roasting companies. The index assessed each company using questionnaires and public data on key issues in categories such as sustainability strategy, social conditions and inclusion, and environment.
The index "reveals that most companies are not yet taking the actions necessary to fulfill the existing sector commitments in addressing social and environmental risks," the report states. "It is important to recognize that for these companies, their actual sustainability strategy is narrowly focused on improving efficiency and competitiveness within a globalized economy characterized by scarcity, increasing risks, and opaque supply chains."
Read the full story here and read the full Coffee Barometer report here.

'Specialty Coffee Association Launches New Diploma Program' – via Global Coffee Report
The Specialty Coffee Association (SCA) launched its new and improved diploma program, the SCA Skills Diplomas. The new diploma program aims to "recognize job readiness" within four industry categories: café, roastery, coffee trade, and sustainability.
"Our aim with the introduction of the SCA Skills Diplomas is to offer a recognition that clearly connects to specific jobs on the market," SCA Education Officer Dorit Lessard said in an announcement. "Each diploma's prescribed set of courses were specifically chosen so holders of the diplomas are ready for success in several predominate roles in the consumer sector of the specialty coffee industry."
To earn any of the four diplomas, students must take a mix of foundational and advanced coffee education classes from all three SCA Certificate Programs: Coffee Skills Program, Coffee Sustainability Program, and Coffee Technicians Program. This replaces the previous system where students gained points for completing different classes, and after reaching 100 points, they would receive the SCA Coffee Diploma.
According to the SCA, the café diploma courses will provide "hands-on learning to help you create, prepare, communicate, and promote specialty coffee experiences." With the coffee trade diploma, you will "learn about handling, evaluation, sensory analysis, and trade of green coffee." Those interested in a career in roasting can receive a "deep dive into the development, production, quality assurance, and communication of roasted coffee." The sustainability diploma will "expand your knowledge about the development and implementation of best practices and projects that promote a more sustainable coffee industry."
Diploma recipients will receive a "highly shareable" digital badge that can be embedded in email signatures and social media bios, while more analog learners can get a paper copy.
"If you are new to coffee, or want to grow your career in coffee, pursuing one or more of the SCA Skills Diplomas is a great next step," Lessard said.
More News
'Droughts and Declining Consumption Put the Health of Colombian Coffee to the Test' – via El Pais
'Former Starbucks CEO Howard Schultz Steps Down From Coffee Chain's Board' – via CNBC
'Registration Now Open for SCA Educator Summit' – via Global Coffee Report
'3D Print (And Reprint) With Filament Made From Used Coffee Grounds' – via Sprudge
'WCR Made a Free Arabica and Robusta Coffee Varieties Poster' – via Daily Coffee News
'​​Fairtrade Launches New Campaign for International Coffee Day' – via Global Coffee Report
'A Very Specific Amount Of Coffee Is Linked With A Lower Risk Of Depression & Anxiety' – via Sprudge

The Week in Coffee Unionizing
This week, workers at Good Karma Coffee House in Philadelphia voted to disband their union.
The vote occurred less than eighteen months after the original unionization vote in March 2022. Since then, three of the four Good Karma locations have closed (one has since reopened). Local 80, which organized Good Karma along with other Philadelphia cafes and roasters, couldn't reach a union contract with Good Karma's owner before a single worker petitioned for decertification. Workers voted 6-4 to decertify the union, while eight chose not to vote.
Support for the decertification petition came from the National Right to Work Legal Defense Foundation, a billionaire-funded nonprofit supporting various Starbucks employees to launch decertification campaigns. So far, none have been successful.
One of Good Karma's locations closed for renovations, and another shuttered because the cafe's building was sold. A third location closed in January 2023 with management alleging that "$17,000 was 'embezzled'" from the shop, according to reporting by Billy Penn for WHYY.
According to union organizers, company management laid off workers at all three cafes when they closed. Those let go were told they would have to reapply for their jobs upon reopening, which meant that the number of workers eligible to vote dropped from 29 during the original election cycle to 18 for the decertification vote.

Is Coffee Good For You?
Finding new uses for coffee waste is an ongoing and necessary field of research—we throw away millions of tons of the stuff every year. Coffee byproducts can help supercharge forest regrowth, while coffee grounds can strengthen concrete or make luxury watch straps slightly more sustainable.
Now, researchers in Costa Rica have found that compounds extracted from coffee waste contain antimicrobial and antibacterial properties. This finding offers a potentially lucrative use for coffee waste and an avenue for developing new medicines.
Mucilage is the fleshy part of the coffee cherry between the bean and the skin, which comes off during processing, often by soaking and washing in water. If not disposed of correctly, mucilage and other byproducts can pollute rivers and waterways. However, mucilage is full of organic compounds, which Dr. Carolina Chaves Ulate and a team from the University of Costa Rica's Faculty of Microbiology examined for potential usefulness.
The researchers focused on polyphenols, naturally occurring compounds found in fruits, vegetables and coffee. According to previous studies, polyphenols in coffee, such as chlorogenic acid and caffeine, can have health-promoting properties, including antioxidant, anti-inflammatory, anti-cancer, and anti-diabetic properties.
In the study, published in NFS Journal, researchers extracted phenolic compounds from coffee mucilage and incubated them with various bacteria strains. As Tico Times reported, "results illustrated their ability to halt the growth of eight bacteria responsible for food spoilage and stymie the proliferation of several harmful human pathogens."
The authors urge further study to pinpoint which compounds in particular were responsible for the results.

Beyond the Headlines
'Who Gets To Call It "Coffee"?' by Jenn Chen
'The 2023 Coffee Trend Nobody Saw Coming' by James Freeman
'Starbucks Gave Trans Employees a Lifeline. Then They Put Our Health Care at Risk' by Neha Cremin