While writing about craft sodas, we learned about the Snowy Plover (pronounced pluh-ver), a brown sugar syrup and espresso soda that has become the poster child for Andytown Coffee Roasters, a stylish pocket roastery and scratch bakery in San Francisco's Sunset district.
The Snowy Plover is one of those drinks that catches the eye and ensnares the senses even through a photograph. Pretty presentation aside, the Snowy Plover is much more than a signature drink for the team at Andytown: it's an example of how a beverage can inspire more than our tastebuds. The soda, named after an endangered western shorebird that populates nearby Ocean Beach, has raised local awareness (and money) for avian conservation, pushed support for the National Park Service, drawn community into the shop, and, with the help of a local design team, morphed into an adorable, Sunset-specific mascot.
In a city growing and changing daily, plights like that of the Plover underscore the impact of that growth. Andytown's first year in business reads like a celebration of what shouldn't change about San Francisco—local small businesses working together to celebrate the region's natural wonder and keep their footprints tiny.
Below, Andytown owner Lauren Crabbe shares the story of her bird-inspired drink and its unexpected impact on the fledgling café.
How did Andytown become connected to the Snowy Plover (the bird)?
If you visit Ocean Beach, you're bound to become acquainted with the adorable Snowy Plover. They are often seen running along the shore, and they are about the cutest little things you'll ever see. They're round and so fast! At certain times of the year, they roost on the beach, and areas are blocked off so they can lay their eggs.
Unfortunately, Snowy Plovers are not very comparable with human beach activity. Their tiny eggs are perfectly sand-colored, and they like to lay them in found nests like footprints and tire tracks—unfortunately, causing accidental damage by humans in high-traffic areas. They are also the size and shape of a tennis ball, making them a favorite target for dogs. To make matters worse, they are easily frightened by kites, which can look like predators flying overhead. For these and many other environmental reasons, the Snowy Plover is endangered, and there are many signs along Ocean Beach to warn people about their impact on the birds.
Who came up with the Snowy Plover drink?
My husband, Michael McCrory, had been trying desperately to recreate a bottled espresso soda for years. The one he used to buy in Italian cafes in New York was unavailable in California, so I ended up developing a next-best with fresh espresso, brown sugar syrup, iced sparking water, and a dollop of fresh whipped cream. We affectionately named it the Snowy Plover because the bubbles dance across your tongue like the little birds on nearby Ocean Beach.
Who designed the Plover image?
All of our graphic design was done by Nathan Sharp and Jamie Lee. Nathan created the Snowy Plover image as a simple character that represents so much about our little slice of San Francisco.
Tell us about your first anniversary.
We had a heck of a first year! When we opened in March 2014, we had no employees or any idea we would be busy. A year in, we had a strong crew of baristas, bakers, and porters and a community of customers who loved and supported us throughout our growth. As a way to give back, we had a day of free drinks for customers on our one-year birthday (March 22nd). At 3 PM, Trevor, Adam, and Roos—a baker, porter, and barista—got into the loft with their guitars and drum to sing us a happy birthday.
Melisa, one of our bakers, made an amazing chocolate/coffee mocha cake, and we shared it with the crowd. It was great fun.
How did the Snowy Plover surfboard happen?
For our Kickstarter, before we opened, we offered a surfboard as a reward if you donated a certain amount. One of the people who purchased a board wasn't much of a surfer and wanted us to raffle it off instead. So on our grand opening, we raffled it and gave the money to the Golden Gate National Parks Conservancy because they do a lot of work for Ocean Beach.
This year, we wanted to continue the tradition, so we had our neighbor James at Sunset Shapers make us a super awesome Snowy Plover surfboard and raffled it for the California Audubon Society for all the work they do to protect endangered birds like the Snowy Plover. James' gorgeous surfboard, along with some great runner-up prizes from our friends at Three Fish Studios, The Great Highway Gallery, and the Zen Belly Cookbook, encouraged our customers to donate $1540 for those little Snowy Plovers!
Tell us about your connection to the Audubon Society.
I knew our Snowy Plover hit the big time when the California Audubon Society followed us on Twitter! Since then, I've been keeping up with their work to help wildlife in California, and we are happy to support them in their efforts to restore habitats and shape government policy. Anyone doubting their commitment to the Snowy Plover should watch this epic video.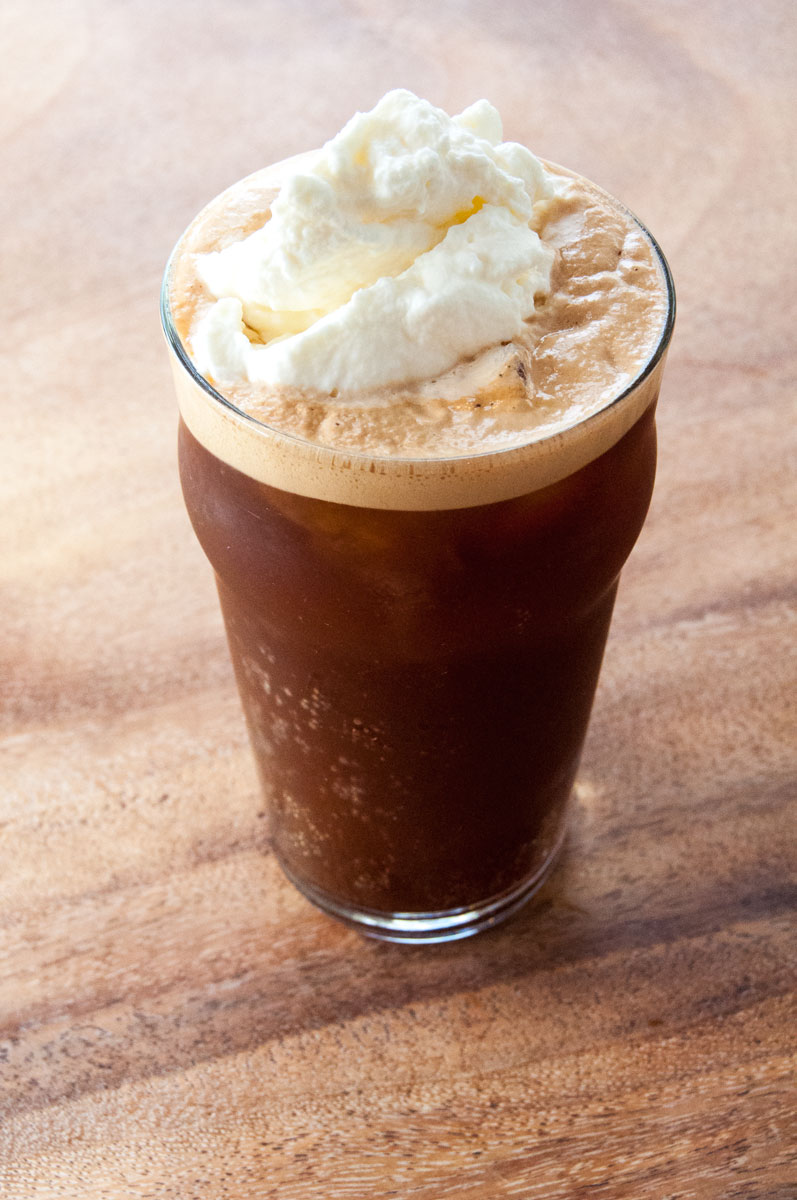 What other ways does Andytown connect with the neighborhood?
We always give coffee to our local schools, preschools, and daycares for fundraisers and teacher appreciation events. We have a few elementary schools within a few blocks from us, and we do our best to keep the teachers well-caffeinated! (The children are our future, after all!) We also like to support and encourage programs like the Sunset Mercantile. Founded last year by our amazing neighbors Angie and Laura, the Sunset Mercantile is the Outer Sunset's first outdoor marketplace, focused on promoting local business and benefiting the community. We love those guys.
In what ways does the Snowy Plover symbol represent Andytown?
The more I think about that little bird, the more I relate to it in my own life. In San Francisco, we are going through many changes, and it's not just the Snowy Plovers that are endangered. Communities are endangered. Maybe this is a big metaphor to put on a tiny shorebird, but it's hard not to identify with the little guys. When I look at Nathan's drawing of our Snowy Plover, I think about survival and the coexistence of nature with change. I think about our outpost in the San Francisco fog and the evolving landscape of our city. But mostly, I think about rolling fog, tiny footprints in the sand, and a coffee cream soda.
This article was originally published on May 28, 2015 and has been updated to meet Fresh Cup's current editorial standards.