[S]AME CUP, an Australian organization aiming to improve the success, empowerment, and visibility of womxn and the LGBTQI+ folk in the Australian specialty coffee scene, has announced the launch of its monthly subscription service. Orders for September are open now until September 1; subscribers who place an order after that will receive the October roast.
SAME CUP is led by Demelza Jones, former account manager for Five Senses Coffee's New South Wales team. She says a coffee subscription is a great way to showcase different coffee and coffee roasters that align with SAME CUP values, as well as a way to create revenue.
"The goal is to create cash flow so we can keep doing good things," Jones tells Fresh Cup. "We are proud of what we've achieved, but we want to go bigger and lift more people."
SAME CUP pays for the green coffee and a per kilo price to the roaster. Jones says this ensures compensation for their time, packaging, wear and tear, and overhead expenses.
She adds that the coffee isn't the star of the subscription.
"It's more the humans behind it," says Jones. "We want to showcase the people behind the roaster and introduce them to a wider coffee audience."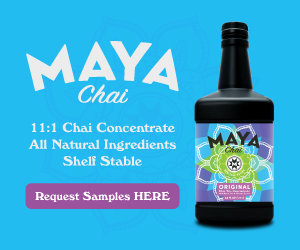 SAME CUP roasting partners are those who have been mindful of and championed one or more marginalized communities in the specialty coffee industry.
Subscribers can expect to receive coffee from businesses who "champion inclusivity, education and diversity at all levels."
The roaster changes each month, as does the coffee. Subscribers will receive coffee, alongside suggested brew recipes, bios of roasters, and SAME CUP updates.
SAME CUP celebrated its official launch on November 16, 2018, in Sydney.
Jones describes SAME CUP as a "future-oriented organization," where the aim is to look forward with "positivity, by necessity."
There are also plans for a traveling event across Australia that focuses on educating and connecting womxn and queer folk in rural areas through coffee.
"I want more diversity in positions of influence and power in coffee," says Jones. "I want more diversity visible for everyone starting in coffee so that people can go, 'Look at that woman in coffee; I want to be like her.'"
She adds: "I want there to be more voices, and the more diverse voices we have, the stronger specialty coffee will be."