Making great coffee is tough. As ubiquitous as coffee is, learning the ins and outs of what it takes to brew an excellent cup takes time, practice, and skill. But for many, most education happens on the job without formal parameters, which poses challenges whether they're an at-home coffee enthusiast, a barista looking to grow their careers, or a coffee pro transitioning from one job to another.
As the industry grows, we've seen organic growth in barista certification programs and skills classes that seek to standardize coffee basics. From classes offered by trade associations to one-on-one trainings given by individual roasters to even college-level courses and degree programs, there is a wide world of coffee education ranging in scope and scale from giving folks a few quick tips for brewing better coffee to formalized certification programs with tests and metrics to measure success.
But are any of these programs worth it? Will a barista certification help you get your next job? And if you're interested in learning more about coffee, how do you choose the program that's right for you? While many barista certification classes promise to help attendees build their coffee skills, the best way to determine which is best for you—or even to figure out if a barista certification is worth it—depends on your goals and what you hope to achieve.
Certificate Versus Certified
Like many service jobs, no single program certifies baristas, nor is there a necessary set of tests or metrics a barista must pass before making coffee. Hundreds of coffee schools and roasters might offer certificate programs that teach students a particular set of skills, but none of these programs is the "definitive" training program essential to being a good barista. "What would that look like?" asked Ben Helt, who directs the training program for the Specialty Coffee Association (SCA), an industry trade organization representing thousands of actors across the coffee sector. "What would the required skills be?"
The trouble lies in the implications of 'certified.' The word brings to mind specific industries and professions like auto mechanics who undergo certification (usually with the car manufacturer) to work on specific makes and models of vehicles, or teachers, who have to renew their teaching certification every few years. Many programs teach skills and give certificates as proof of taking the class, but none can guarantee that the barista can get behind the bar and make coffee well. A certificate is like a law degree: It means you've studied the skills, but it's no guarantee you'll pass the bar.
Helt helps run the SCA's Coffee Skills Program, one of the most popular coffee education programs. It works like a college degree program: Everyone takes an introductory course, and after that, learners can take classes across the five specialized modules. Once learners earn 100 points (which you get from completing courses), they become eligible for a Coffee Skills Diploma.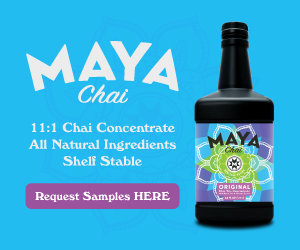 Classes are available worldwide—learners find local Authorized SCA Trainers (ASTs) or can take classes online and sign up for courses at their own pace. The SCA also offers courses for folks who want to delve deeper into specific topics, like a Coffee Technicians Program and a Coffee Sustainability Program. The goal is to help attendees acquire the same standardized information as a foundation for further skill development.
Determining the Value of Barista Certifications
While SCA's Coffee Skills program is popular, it's not the only available option—and can be cost-prohibitive, with classes ranging in cost but averaging around a few hundred dollars per course. Helt points out that the value of these classes is in the eye of the beholder—and the potential employer. In some markets, employers even require certificates from SCA courses to be considered for a job. Whether or not a hopeful barista needs to take courses before getting hired is up to employer preferences. However, regardless of practicality in the job market, classes can still be worthwhile. "Taking classes can help learners figure out career paths they're interested in—and rule out ones that aren't a good fit," says Helt.
Brady Butler runs Trail Blaze Coffee Academy, an AST campus in North Carolina, and says many people who take classes at Trail Blaze are hobbyists interested in opening a cafe. However, he's seen an increasing number of baristas sign up for courses—and many are looking to build skills to move into training and education roles. "People who started as baristas and worked into training roles are coming to these classes to figure out how to teach better or running through the progression of beginner to AST because that training credential has weight," says Butler. "If you want to be a coffee trainer in this industry, if you have your AST credential, that's as good as a credential as we have in this industry."
Participating in a coffee class or certification program can be valuable, even for those not interested in becoming trainers. "A lot of coffee shops in New York City rely on you to have experience coming in, or they just tell you 'this is how we do things' without giving the why," says Kaleena Teoh, one of the founders of Coffee Project NY. "SCA [courses] give you the why."
Coffee Project NY developed into an entire SCA school after Teoh and her partner, Chi Sum Ngai, realized the need for basic information in the New York City coffee scene. "We wanted a space where it's not what our shop thinks; it's the industry standard. We wanted to be a neutral ground," Teoh said. Coffee Project NY now offers coffee entrepreneurship and other skill-intensive classes in addition to the SCA Coffee Skills programs. Teoh says that several people who have taken classes through Coffee Project NY have successfully opened their own cafés.
Besides future educators, Butler noted that "few coffee professionals" enrolled in the Barista Skills track. Instead, Butler sees a lot of baristas enrolling in the Coffee Technicians Program as they decide to move up in their career. "Baristas want to increase their knowledge of coffee equipment to find work as a tech," he says. Many employers send employees so the business has someone who can repair equipment.
Jared Voorhees, head roaster at Irving Farm New York, kickstarted his coffee career in part by getting his Q-grader certification at the Coffee Quality Institute. Q-graders are specially licensed experts who evaluate coffee quality, and while many jobs don't require Q-grader certification, it can be a helpful way to get your foot in the door. "No one really tells you when you get a job, 'you got the job because you're a Q-Grader'," Voorhees admits. However, he believes that continuing your education shows commitment to the industry. "It can be hard to prove their value, but classes stand out on your resumé."
YouTube University
Everyone we spoke with acknowledged the financial strain of formal education. "The cost is somewhat prohibitive for someone who is often working in a very low-paying job," says Butler. However, there are coffee education resources that are free and easily accessible to all.
YouTube is an excellent resource for any learner, regardless of financial situation. Type "latte art" into the search bar, and you'll get thousands of hits—hours worth of videos teaching folks how to steam milk and pour to make an Instagram-worthy drink. It won't come with a certificate, and you don't need to pass a class, but for many, online resources can provide the necessary tools to pass the practical test of being on bar.
Additionally, coffee enthusiasts can pick up a lot of information and skills by attending free events like public coffee tastings offered by roasters. For example, Counter Culture Coffee offers a weekly coffee-tasting class at many training spaces nationwide called Tasting at Ten, where anyone can build their sensory skills and learn about coffee and more from industry experts.
Ultimately, pursuing barista training education is a highly personal decision based on your goals in the specialty coffee industry. Whether learners are exploring their options or have a goal in mind, education can support their future.