[A] fresh cup of coffee. The idea of freshness shows up in so much of our advertising, how we describe the coffee we serve in shops—it's even in the name of this digital publication. We are all searching for the best cup, and for many, freshness equates to quality. But what if we have been ignoring flavor in the pursuit of freshness?
The first time I learned about the relationship between age and coffee, a manager told me they threw away coffee three weeks off roast because it was past its prime. Suddenly, the dates on coffee bags became significant, and I realized a correlation between a coffee's roast date and how a coffee flavor changes. Age affects its taste, but coffee morphs when exposed to elements like oxygen, temperature fluctuations, and humidity. But coffees weeks or months off roast can still retain its flavor, and there are ways to pull great flavors out of a coffee, no matter how old it is.
Brian Gumm of Ross Street Roasting in Tama, Iowa, put it succinctly: "I heard the standard line from specialty coffee folks: any coffee within 2-4 weeks of its roast date is 'fresh-roasted' and anything beyond that, not so much." In my own experience, I was told espresso should not be older than two weeks, drip coffee should be between 2-4 weeks, and anything after that should be thrown into cold brew or drowned in milk and sugar. However, many preconceived notions about how coffee ages are simply that: preconceived notions. It's about time that the coffee industry redefines freshness and finds ways to use and bring out all the flavors of coffees as they age.
Time Does Not Remove All Flavor
James William of Cupboard Coffee, an app that allows coffee farmers to share their stories, recalled that at the beginning of their career that they "used to think that a coffee was protected from the aging process by its miracle one-way valve."
We learn that there's a direct relationship between coffee's age and flavor, and many of the ways we talk about and package coffee reinforce that idea. Coffee bags utilize technology like one-way valves to keep coffee fresh, menu items like pour-overs are often marketed as the freshest cup of the best quality coffee, and products like Atmos Canisters limit exposure to air to keep coffee fresh. But, in our search for freshness—or rather, a good tasting cup of coffee—we often miss out on available great cups of coffee.
Jay Cunningham, who worked at Intelligentsia Coffee for 20 years in Chicago and is currently the Director of Sales at DOMA Coffee in Post Falls, Idaho, recalled a memorable blind coffee tasting to judge quality and taste. The tasting was with Chris Kornman, who just released a book called Green Coffee: A Guide for Roasters and Buyers, and they tasted coffees that were all roasted on different dates and said, "the results shocked us—our sensory team scored some coffees that were a month or older the same as a week off roast. So I became a little less uptight about the roast dates."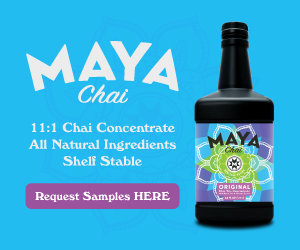 Veronica Grimm, Founder and Chief Glitter Officer at the Glitter Cat Barista, a training program and event holder for marginalized baristas, recalled when she found a coffee over a year old and brewed it with amazing results. "It showed me that a lot of the age rules I had been taught are old and often steeped in the elitist culture we keep trying to move away from." The idea that coffee is disposable and that older coffees should be tossed away is a notion many baristas are taught—and results in people turning their noses away from anything older than a few weeks from its roast date.
William affirms Grimm's findings. William received a coffee from South African Barista Champion Winston Douglas: an Ethiopia Guji two or three months off roast. After brewing it, they were stunned to find it "still tasted incredible." Ideas about when a coffee "should" taste best are ingrained in baristas and customers early on. However, a simple taste test shows that many coffees can still be enjoyable and delicious.
Creative Solutions to Tackle Age
So much of the conversation about drinking old or aged coffees intersects with conversations about waste. "As a coffee farmer, I understand that just the fact there is coffee in our cups is a miracle, considering how hard it is to produce, import, roast, and brew," said Karla M. Boza Carbonell, Q Grader for Finca San Antonio Amatepec in El Salvador. With this miracle and lengthy process in mind, how do we best handle old coffee without letting it go to waste?
The easiest way to waste less coffee is to brew it. Niki Tolch of Not Caffeinated Enough said, "I've also had luck in changing up the brew method on an older coffee and getting some of that original goodness back in my cup." Baylee Engberg, General Manager at Guilder Cafe in Portland, Oregon, and Managing Director at #Shestheroaster, agrees with this idea.
She challenges coffee professionals to get creative with older coffees by "adjust[ing] a recipe rather than throwing away our coffee." This can include using older coffee for cold brew, as many people like to do, but it can also mean switching to a different brewer that better brings out other flavors. For example, a French Press can give the coffee more body, or a Kalita Wave can bring out some bright notes in a coffee that tastes flat.
On the coffee roasting side of this conversation, Engberg had more to say on the topic: "Honestly, sell smaller bags… Re-profile your past crop. Buy larger quantities from one producer and repeat buy… Commit to drinking the whole f***ing bag."
Engberg is a champion for getting creative with past crop coffee, or green, unroasted coffee that goes unsold or isn't roasted before reaching its prime (this can vary depending on the green coffee, but generally, most people roast green coffee within a year after its harvested).
In September 2021, she even featured a past crop coffee during a special release with Glitter Cat for their Roaster Spotlight program. "My professional opinion is that each crop of green coffee has a 'sweet spot' when it's tasting best. This sweet spot isn't always when it's freshest."
A cup of coffee that is delicious and honors the long process from bean to cup is what so many of us in specialty coffee strive for. While there are general guidelines for coffee, challenging our preconceived notions is how we reduce waste and can lead to surprising results. Acting responsibly within the coffee industry means making personal choices and calling for more significant and lasting changes within the industry.
Brit Alexandria (they/them) is a writer, content creator, and Lead Barista based in Williamsburg, VA. They have been living and writing online since 2006, and have worked in coffee since 2017. After years of working in coffee, they realized that they wanted a space to talk about coffee, gender, and provide resources to marginalized coffee people so they started the website, The Non-Binary Barista, in January 2020. When they aren't writing, they are watching period films or brewing coffee and tea.