This article is sponsored by our partner, Belleair Coffee.
The landscape of supermarket coffee is undergoing a remarkable transformation as consumers increasingly prioritize quality. In the past, well-established brands like the comforting classics with familiar flavors graced the grocery shelves. However, a shift is underway as grocery shelves are now seeing a surge of local offerings from small-scale roasteries.
Despite 67% of US consumers purchasing coffee from supermarkets, supermarket coffee doesn't typically have a reputation for being the freshest or highest quality. Nonetheless, more supermarkets are welcoming higher-quality specialty coffee brands in response to evolving consumer preferences. This supermarket coffee shift satisfies the growing consumer desire for superior coffee and presents a promising opportunity for specialty coffee roasters to expand their sales and reach a wider audience.
However, navigating the world of big box grocery stores presents a unique challenge for smaller specialty coffee brands. Supermarkets like Walmart are sometimes seen as a representation of capitalism's impact on brands, where good brands find themselves prioritizing mass distribution and financial gains over their original values and mission. To succeed in these large-scale retail environments, brands must balance growth with maintaining their local flair and integrity.
The Road from Local Favorite to Big Box Success
Each local coffee brand has its own unique origin story, but what each roaster has in common is its deep connection to the places where they began, becoming an integral part of their local communities. When contemplating expanding into big-box retailers, many local coffee brands find comfort in knowing they have a strong base of loyal supporters behind them.
Belleair Coffee Company built a solid community presence by introducing specialty coffee to their small town of Belleair Bluffs, Florida, and grew a devoted following throughout the Tampa area. "That style of coffee was not available in Pinellas County, but I wanted to bring these flavors and culture to my town," says Belleair Coffee Company's President, Christopher Whalen.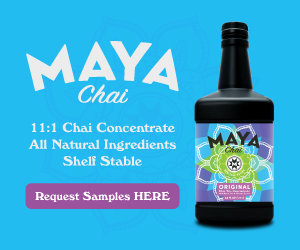 Whalen says his passion for craft coffee started many years before founding Belleair Coffee: "When I was 20 years old, my dad took a job in Italy for a year and a half. And then later on, as I was working in the corporate world, I was exposed to the modern roasting styles that were just coming out on the West Coast." After ditching his suit and tie in the tech world, Whalen and his wife founded Belleair Coffee Company in 2016 with their shared passion for food and flavor. Belleair Coffee quickly became one of the highest-rated small-batch coffee roasters in the Tampa Bay area.
Belleair ended up on Walmart's radar several years later as the grocery chain looked to partner with more local brands. Belleair Coffee Company partnered with the Coffee Collective to make their coffee available at Walmart locations in Tampa Bay, St. Petersburg, Clearwater, and Sarasota. "They approached us based on our online and local reputation and the quality of our coffees," says Whalen. The Coffee Collective works with local roasters, like Belleair, to make specialty coffee more accessible to the everyday shopper and create a seamless experience for local roasters to achieve success at big-box retailers. 
Belleair Coffee Company's growth play proved successful. They went from selling coffee at 46 Walmart locations to having coffee on shelves across over 250 stores. Seeing your roastery grow can be daunting, but Whalen says there will never be a "right time" to transition towards increasing distribution and working with a big box store to becoming a regional brand. "You just have to take a leap of faith and jump in with both feet, especially when it turns out to be 258 stores."
"Staying the Course" — Balancing Mass Market and Local Demands
The everyday supermarket consumer is fundamentally different from your local coffee shop loyalist. As smaller specialty roasters increasingly enter larger markets, they must realize the successful offerings in their café or roastery might not be equally lucrative at a larger scale. Local roasters should study the wants and needs of the market and tailor their offerings accordingly without sacrificing quality.
For instance, blends are more commonly found on grocery store shelves than single-origin offerings. Blends generally cater to a broader audience, offer more consistency than seasonal single-origin coffees, and are generally more affordable. In the supermarket setting, you might also want to consider your roast profile: a medium or even dark roast blend might outperform light roast single origins due to shoppers' coffee preferences and habits.
Whalen says that Belleair Coffee Company definitely had to adjust its offerings to cater to a new, larger clientele. "We had to limit our Walmart offerings to only three origins—Colombia, Nicaragua, and Ethiopia—and we did not feel that honey-process or natural process beans would resonate in those markets." He says that the goal of moving into Walmart was to bring Belleair's style of coffee—distinctive and specialty-grade beans roasted in a modern way—to the mass market.
Balancing the preferences of local and grocery store consumers can take time and effort. Even though Whalen adjusted Belleair's catalog of coffees for distribution at Walmart, he says it's important to make business decisions that help bring coffees to new consumers without compromising your brand identity and commitment to quality. "Our motto is 'Stay the Course,'" says Whalen. "To us, this means never compromising on the quality in our shop or the quality of the roasted coffee beans. At some point, if we had to compromise the quality, we likely would not take on that project."
Standing out on Packed Shelves
Smaller coffee roasters must compete in a crowded market alongside big-name specialty coffee brands like Stumptown and La Colombe and behemoths like Peet's and Starbucks. The sheer number of options in the coffee aisle of your neighborhood grocery store can undoubtedly be overwhelming. And Whalen says that cutting through all the noise can be daunting for small roasters looking to feature their products on a larger scale.
Finding a way to differentiate your brand from the hundreds of others on the shelves is vital to success at a big-box retailer. Whalen explains his tactics for differentiating Belleair on Walmart shelves involved using the coffee bag real estate to highlight the Belleair Coffee journey and what makes it such a unique local brand. "We specifically use the term 'Specialty-Grade Coffee' on our bags because specialty grade applies to only 3% of the entire global coffee yield," he says. They also use a "Local Roaster" sticker and emphasize that every bag of their coffee on the Walmart shelves has been small-batch roasted locally.
Our strategy is to do our best every step of the way. We feel that not compromising is the winning strategy, as well as not worrying too much about the competition—worrying instead about our customers and the quality of the product we are providing them. Christopher whalen
To create packaging that resonates with customers and sets you apart from the competition, you should avoid overwhelming customers with excessive jargon and information. While it's natural to want to share all the remarkable qualities of your coffee, be sure to understand your target audience and what they want from their coffee. Simplifying your packaging and highlighting your unique selling point in a down-to-earth and accessible way can make your coffee more appealing to a broader range of consumers.
One of the worst things is getting home with a new, exciting bag of coffee only to brew it and realize that it tastes stale and flat. Bags can sit on grocery shelves for far longer than they might at a local cafe since there's not a dedicated staff of baristas paying close attention to roast dates. Whalen recalls attending a coffee show and learning about "nitrogen flushing," a process that removes oxygen from packaging, extending the shelf life of coffee beans. "So, if a customer opens a bag of our beans six months after being roasted, it will have the same freshness as if it came from a bag in our store that was roasted two days earlier," he says. They also label their coffee as "Nitrogen-Packed for Freshness," ensuring that consumers buying Belleair coffee at Walmart are getting the same quality experience as they would visiting their café
Preserving Hyper-Local Flair & Quality
Before making a significant growth play like distributing beans to a grocery chain or big box store, roasters should have a plan for how to maintain their local stronghold and quality without losing their core values and mission in the process. This preparation includes knowing your niche (a.k.a. what makes your brand unique), understanding how your experience in the local community helped get you here, and outlining your goals for entering the big-box retail space.
Becoming a regional brand doesn't always mean more money—brands should focus on entertaining growth while preserving the same quality and hyper-local flair they offer non-supermarket customers. Belleair's "staying the course" motto holds: "We truly believe that providing the best quality coffee will be rewarded through word-of-mouth testimonials and customer loyalty," says Whalen.
Moving into the supermarket coffee space also presents a scaling issue where it can be hard to resist making too many compromises to meet higher demands. Whalen shared that accommodating the demands of 258 stores was initially tricky as they relied on their experienced staff to ensure quality and consistency. "We all put in a lot of overtime, especially for tasks that don't affect quality, like filling and stickering bags and boxing and palletizing the coffee," he says. Before, roasters were involved in all steps of coffee production: bagging, labeling, and shipping coffee. To ensure quality standards remain high (and to avoid workers stretching themselves across multiple tasks), Whelan expanded the production team and began differentiating tasks, allowing them to scale up.
Whalen encourages coffee brands aiming to move into big-box stores to never compromise on the core values that define their brand. For Belleair, this is being a small-batch roaster focused on exceptional quality. "Our strategy is to do our best every step of the way," he says. "We feel that not compromising is the winning strategy, as well as not worrying too much about the competition—worrying instead about our customers and the quality of the product we are providing them."
While this path from local favorite to sharing space on a big box shelf will look different for every coffee brand, Whalen advises roasters to stay the course without being influenced by the big brands or how the "other guys" do it. By preserving their local flair and brand integrity, coffee roasters can stand out from the crowd and avoid becoming just another bag on the supermarket shelf.