[M]ention Lemuel Butler to almost any coffee professional who's been around for awhile, and you'll see instant respect. You might hear, "Lem, he's solid," followed by the question, "How many years did he win Southeast?"
For a political science student and musician who graduated from the University of North Carolina at Chapel Hill and immediately took his band on the road for an intense three years of touring before life got real and the band broke up, Lemuel's esteemed position in the coffee industry hasn't come the easy way. "These young guys come up to me and say, 'Lem, I want your job!'" he says. (Lemuel is a wholesale and customer service representative for Counter Culture Coffee in Durham.) "I tell them they need to work in a busy to-go shop for four years, bomb at competition a few times, and bag coffee for a couple years, and keep learning the whole time and then maybe, just maybe, they will be ready if my job opens up." Climbing the ladder aside, the five-time Southeast Barista Champion has a few things to say about competition culture, signature drinks, and coffee performance.
Can you tell us a little about your start in coffee and how it's led you to barista competitions?
Well, like many people who graduate college and don't get a job with their degree, I became a barista. I just really needed a job, and there was a small ad for a barista in the newspaper. At that time I didn't even know what a barista was, but I liked the early morning shifts. And then I fell down the rabbit hole. One of my coworkers mentioned he was competing and when I walked into the cooking school where that first competition was held, I was blown away. I wanted to do it immediately. First year, I think I was third to last. I was horrible. But I just kept falling down the rabbit hole and practicing and taking classes, and when I won the following year, it was awesome! I was hooked.
How has competition informed your coffee education?
Well, that first year I won regionals, one of the prizes was an all-expenses paid trip to compete in nationals. Thing was, nationals was in Charlotte that year, so Counter Culture, the sponsor, felt bad about sending me so close. So they teamed up with my employer, The Daily Grind, to send me to Nicaragua. That was my first time picking coffee, learning about the lives of farmers, and I came back so stoked I couldn't shut up. It kept snowballing. The owner of The Daily Grind put me in charge of quality control, hiring staff, writing the training manual . . . and I kept competing. Honestly, I still have so much to learn about coffee. Now I get to teach the same classes at Counter Culture that I once took, which is pretty amazing.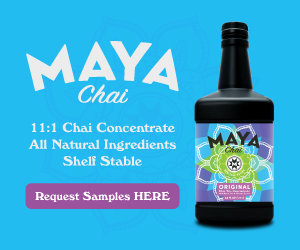 Do you remember your first signature drink?
(Laughs.) Yeah, it was a frozen white chocolate mocha with blueberry syrup. It was horrible. That was 2005. My first winning signature drink was also really simple, but it was pretty cool. I called it the Good Morning. Maple syrup in the bottom of the glass with steamed milk, then I brewed the espresso through cinnamon sticks. It made really cool layers.
What is your process for developing signature drinks?
At first, I didn't put much emphasis on them, but the more I competed the more I felt the need to step it up from the previous year. I have all these amazing ideas, but like ninety percent of them don't actually work, which is stressful since I only have so much time to get it all together. It took me two and a half months to come up with my current signature drink, and once I had the concept I probably tweaked it and had others taste it fifteen times. I think my most innovative signature drink was when I made cucumber foam, but I think this current drink is one of my favorites. Instead of cupping the coffee and finding ingredients from the flavors I identified, which I usually do, I took a page from a book on molecular gastronomy I was reading and identified the volatile compounds of maple syrup, then linked seven ingredients through their volatile compounds. It's a complex drink, but I think it's really unified.
We're curious: how have you seen the barista competitions change during the decade you've been involved?
When I first got started, there was no broadcasting of competitions, so if you weren't there you got wind of it through e-mails or Barista Magazine—we used to fight over those issues. There were also a bizarre number of regions. Some of us veteran baristas would compete out of region for more experience, which I loved because I got to meet some really great baristas that way, and they would school me. Also, at first, anyone could compete at a national level, so you'd see a lot of inexperienced baristas at that competition. I was glad when they changed that rule, because it raised the bar a lot at nationals. I think because they keep changing the rules I stay motivated to compete—I want to see if I still have the goods! I was totally shocked when I won Southeast this year—there were some heavy hitters I went up against!
Does your performance background help you compete?
Yeah, totally. When I was in college I took a performance poetry class and that, with the countless papers I had to write and defend in the political science department, plus being a DJ and in a band in front of thousands of people, certainly helps. I get really nervous. I get this feeling before competitions—anxiety, stress, constantly thinking of everything I need to do on stage—and I get that feeling anytime I think about competition, or see Devin Chapman's name in the list of competitors. But I use that as my motivation to get through competition and make it exciting, not just for the judges but also for me.
—Emily McIntyre is a regular contributor to Fresh Cup.